After 20 years of wishing and praying there may finally be hope for the fans of Mutant League Football. Michael Mendheim the creator of Mutant League Football just announced a Kickstarter today (9/16/2013) for a full remake of the beloved 1993 Sega Genesis game. The over the top football simulation game for the Sega Genesis was released in 1993 and spun off a cartoon, comic book and even a toy line. It was a smash hit back than and to this day is still beloved by the hordes of its loyal fans.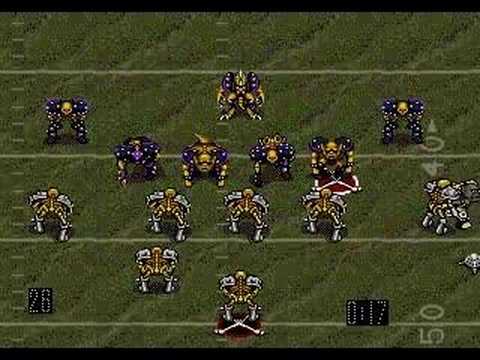 The remake will be called Mutant Football League, because EA still owns the rights to Mutant League Football, and will have single game mode, playoffs or full season and the potential for a career mode if they reach their stretch goal. Along with the normal football strategy gamers will need a good plan to keep their players alive and how to eliminate as many players on the opposing team. Team players can be eliminated by "brutal enforcer players, field obstacles, hazards, player weapons and dirty trick plays".
If you are interested in seeing a long overdue re-make of this classic football simulation game you can pledge your support in any dollar amount you prefer. Backers that pledge at least $30 will be given the Xbox 360 version as well as the mobile version upon the games release and if you are feeling crazy you can back for $2,500 and have your very own character in the game.
The pledge goal for the project is set at $750,000 and will run until October 16th with stretch goals set all the way up to $3,000,000 which will provide a PS4 version, but only $2,000,000 is needed for an Xbox One version. Currently the estimated delivery on the Kickstarter pledge rewards is set for July 2015.
If you want to make this game a reality make sure to head on over to Kickstarter now and help back this game. You can see more information on pledge rewards and watch the highly entertaining video describing the project and the impressive team Mendheim has recruited for the project on their Kickstarter page.