Now one time completely through their rotation the Detroit Tigers have been given a solid start by every single pitcher. Rick Porcello was the most recent pitcher for the Tigers to deliver an outstanding outing and thankfully for the Tigers they were able to produce enough runs in order to record their third victory of the season.
Alex Avila came through again, delivering a big hit in a key situation. With two on and one out in the bottom of the second Avila brought both base runners home with a 2 RBI double to right center. The two runs would be the only runs the Tigers would score all game.
It was all Porcello needed as he pitched a gem of a game, pitching 7 innings of scoreless baseball and only allowing three hits and unlike in recent games the bull pen was stellar. After Porcello surrendered the ball to his bull pen in the 8th Joel Hanrahan would pitch a perfect inning and Al Alburquerque would get Chris Davis to ground into a game ending double play to end the game and record his first save of the season.
Although the Tigers are still getting outstanding pitching from their starters their bats are still struggling, but starting to show a little more sign of life. Especially Torii Hunter who managed to bump his batting average to .352 with a 3 for 3 game.
The win puts the Tigers at 3-2 on the season and ties the series. Detroit will look to win the series against Baltimore next when Verlander takes the mound.
Game Notes:
Miguel Cabrera is still not hitting like Cabrera as he struck out three times in the game. The Tigers only managed to record 2 hits from of their top four batters.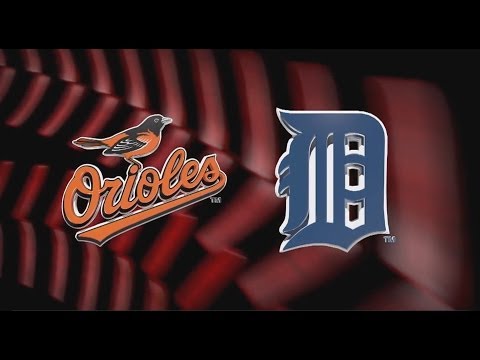 Box Score