The Tigers bats still aren't alive, but if their starting pitching can continue to pitch the way they have in the first three games they won't need much offense to win games.
In game three of the opening series of the season with the Kansas City Royals it was Annibal Sanchez's time to receive little to none run support. Sanchez just as Scherzer and Verlander before him pitched an outstanding game. Throwing 8 2/3 innings striking out 10 and only allowed a single run, unfortunately for Sanchez that single run was enough to receive a no decision.
The Tigers managed to only score one run on seven hits through the first 9 innings. Things looked promising in the bottom of the 2nd when Victor Martinez started the inning off with a double and Torii Hunter managed to drive him home the very next at bat, but that was all the Tigers could muster.
Sanchez looked as though only 1 run was all he needed to help the Tigers take the rubber match, but in the top of the 9th Sanchez couldn't record the final out to complete the shutout. With runners at the corners and 2 outs Billy Butler tied the game at 1-1 with a single up the middle. Joe Nathan would record the final out of the 9th.
After failing to score a winning run in the 9th and a shutout inning by Phil Coke in the 10th Alex Avila decided 10 innings was enough. With 1 out and no one on Alex Avila hit a walk off home run to left field.
The Tigers are now 2-1 and will face the Orioles next.
Game Notes:
Miguel Cabrera, Torii Hunter and Alex Avila all recorded their first hits of the season. This was the first walk off win for the Tigers this year.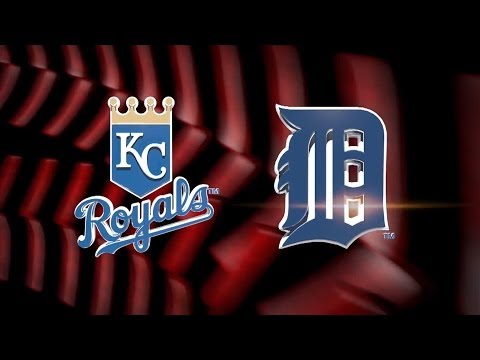 Box Score