After a disappointing opening day where Detroit's bullpen couldn't hold onto a 2-0 lead Max Scherzer took it upon himself grind out a victory. The reigning AL Cy Young award winner took the mound for the Tigers in the second game of the season and picked up right where he left off last year.
Max pitched 8 innings of one run baseball and came out to start the 9th, but after allowing a quick double to start the inning the Tigers new closer, Joe Nathan, was called upon to keep the one run lead alive.
Things didn't start off promising as Joe Nathan's first pitch of the inning resulted in a passed ball and moved the tying run to third with no outs, but instead of imploding Nathan responded nicely. Recording the first out, striking out the next batter and finally getting Omar Infante to fly out to right to record his first save of the season and get the Tigers their first win.
The offense still was struggling only managing five hits, but an RBI triple by the speedy Rajai Davis in the third and an Austin Jackson HR, his second in two games, got the Tigers all the runs they needed and they were able sneak out a victory.
The Tigers will take on the Royals again next in what will be the rubber match of the series.
Game Notes:
Miguel Cabrera after going 0-3 is still looking for his first hit of the season as is Torii Hunter and Alex Avila.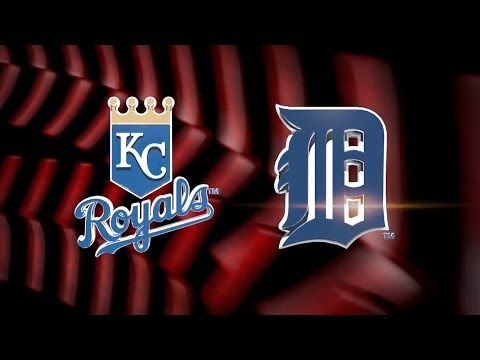 Box Score