This Wednesday I will be living out one of 1st grade Tate's biggest fantasies, seeing Coolio in concert. Back in the 90s I was the biggest Coolio fan around, I loved his single "Gangsta's Paradise" and he happened to rap the opening theme to my favorite T.V. show, "Keenan and Kel". It was a perfect storm for kid Tate, I had to be a fan.
If I could to go back in time and inform 1st grade Tate he was seeing Coolio in concert his reaction would be close to a 90s preteen girl being informed she won front row tickets to the Backstreet Boys (Who am I kidding? I would freak out about that to this day).
I spent most of the 90s in elementary school so I look upon that decade with pure enjoyment. This was the start of my gaming career; I got my first console (Sega Genesis) in the mid-90s, I was given my N64 in the late 90s, which still ranks as one of my favorite consoles of all time, and I had the most free-time of any age to focus purely on gaming. Which got me thinking, what are my favorite games of the 90s?
What are the games that I look back on and still have fond memories? And what games brought me the most enjoyment? I thought long and hard and finally compiled a list of a few of my most memorable games from the 90s. I hope they take you down memory lane or inform you of some classic games that all gamers should enjoy.
The Obvious:
The Legend of Zelda: Ocarina of Time:
To this day Zelda: Ocarina of Time is still my favorite game and the game that turned me from video game fan to fanatic. Ocarina of Time introduced me to what gaming could do and where it could take me. Never before had I been given such an open and beautiful world to explore. It felt as though anything I could think of I could do and it was enchanting. The game hooked its claws into me in as a young kid and never let go. Hours of my childhood were spent exploring every corner of Hyrule, and sucking every last drop of game play that Ocarina of Time had to offer. Of course what 90s preteen video game fan didn't do this?
Pokémon Red and Blue:
The Pokémon craze started my fifth grade year, all my friends had already delved into the world of Pokémon and I was left in the cold. What was this Pokémon? And why were all my friends so obsessed with it?
Luckily I had a friend who happened to be given an extra game cartridge when he had mistakenly "lost" his first one. Being the kind spirited person my friend was he decided to gift me his extra cartridge. I was finally going to experience the wonder that was Pokémon for myself.
I was hooked. The pure joy of catching Pokémon and leveling these little creatures to battle your friends was too much of an addictive formula for any elementary school kid to handle. The combination spelled the doom of any child mildly interested in video games. School became an afterthought, and friendships blossomed and were ruined because of trades and battles executed in our free-time. Many recesses were spent sitting playing Pokémon instead of running around and playing school yard games. Instead recess turned into time for leveling, training and trading the digital creatures. The game to this day is an addicting formula for many gamers everywhere.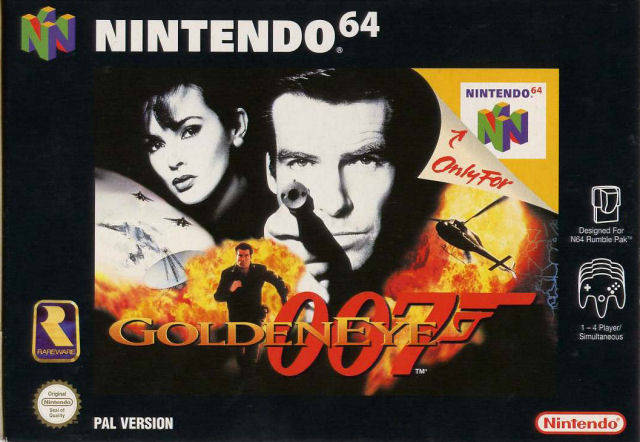 Goldeneye 007:
Goldeneye birthed the first person shooter genre we know today. Although meek in comparison now Goldeneye was the first person shooter king of the 90s. Games such as Battlefield 4 these days sport a 32 vs 32 multiplayer, but back in the 90s a simple 2v2 split screen match with a few friends felt massive and thrilling.
Sitting on a couch next to three of your closest buddies trying your hardest not peak their screen's while playing a 2v2 match was one of the most thrilling moments of any elementary school kid. It was an unwritten rule that nobody was allowed to be Oddjob, since he was half the size of every other characters, and everyone knew where the best gun (the RC-P90) spawned on every map.
Even the single player campaign grabbed hold of any preteen in the 90s. What 90s child wasn't giddy when James Bond jumped into a tank and they were given full control to race through the streets of St. Petersburg? Goldeneye was a must have in any N64 game library.
The Well Known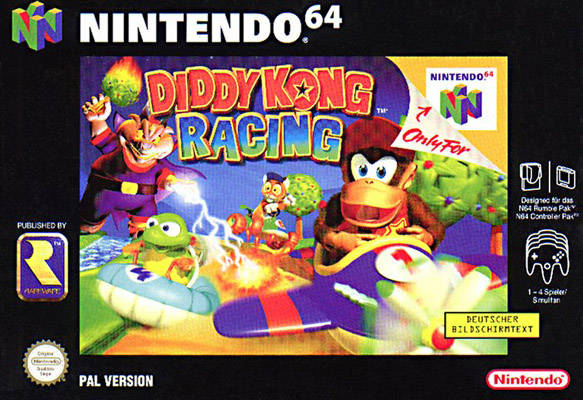 Diddy Kong Racing:
Although Diddy Kong Racing wasn't quite as beloved as Mario Kart 64 it still was one of the most enjoyable games of the 90s. With a multitude of racetracks, battles and characters to unlock this game was rather daunting for some elementary school kids. In order to unlock everything gamers were tasked with beating bosses in races that felt as rigged as a professional wrestling match.
If you had a friend or had the time and patience to unlock all the characters and race tracks, this game was a blast to play with friends. Allowing for battles and races in carts, airplanes and hover crafts, Diddy Kong Racing offered a plethora of things to do.
Starcraft:
Starcraft is one of the most successful and beloved games ever created. The action and intensity of playing a 2v2 match with a friend against two online foes still can't be matched.This real time strategy game presented unique experiences every time a match was played, and took serious skill and determination to master. Stracraft allowed players with the option of playing three races, Terran, Protoss and Zerg. Each had their strengths and weaknesses and it was impossible to not pick a favorite (Toss FTW!).
When you got bored with playing normal matches you could play some "Use Map Settings" maps. These were original maps that were created by the public, but took advantage of the deep Map Editor to create a unique experience. From playing football with SCV's to tower defense these maps allowed gamers to take a break from the hardcore world of Battle.net.
Hours of my time were spent on Starcraft playing with friends and people I never met. I would jump on Battle.net from the moment I came home from school to the moment I went to bed almost every night for a year. Perfecting the zealot rush was an art back in the 90s and I was a master.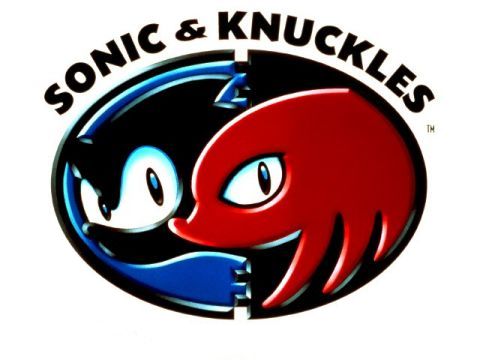 Sonic & Knuckles:
Sonic & Knuckles was the fourth installment in the Sonic series and by far my favorite as a child. The game introduced Knuckles to the franchise as a playable character and gamers were given the option to play through the campaign as either Sonic or Knuckles. The option to play as Knuckles catapulted Sonic & Knuckles above all other Sonic games in my opinion, because Knuckles was the coolest character in gaming in my opinion.
Since there was no saving back in the Sega Genesis days I had to attempt over and over again to beat the campaign as Knuckles from the beginning. I completely swore off any allegiance I had to the blue bur himself and refused to play as Sonic, even though I was informed by friends the first boss fight was easier to complete with him. Although my dream of completing Sonic & Knuckles was never reached some of my best memories with the Sega Genesis were while playing this game.
Mutant League Football:
Mutant League Football brought humor and gore to the football field. Skeletons and monsters took to the field where the goal was not only to score touchdowns, but also to keep your team alive.
Mutant League Football was arguably my favorite game of the Sega Genesis era. I rented Mutant League Football more than any other game from Blockbuster and when I finally found a used copy at a local trade in store it felt as though I had found the Holy Grail. I would bring my newly found gem to every sleepover and we would spend hours playing brutal football games against on another and laughing at what the over the top coaches had to say.
Recently the game tried a comeback with a Kickstarter campaign to fund a remake on the current gen of consoles, but failed to reach even 50% of its goal. Hopefully one day we will be graced with another iteration in this series.
One you may not know or forgot about:

Snowboard Kids 2:
Snowboard Kids 2 brought a fun spin to snowboard racing on the N64. As gamers would race each other through not just snow covered mountains, but also in random locales such as: the ocean, the jungle and in a bedroom after being shrunk. You could unlock multiple boards and go through the simple yet enjoyable single player campaign or compete against your friends in a race with multiple weapons and power-ups.
Snowboard Kids 2 was a constant rent from Blockbuster back in the 90s for my family as this was one of the few games that my brother sister and I all enjoyed. Although I constantly placed first the game was so much fun that my brother and sister had no problem racing over and over again. We each had our favorite characters and our sworn enemies that no one could ever make us play as.
The 90s were one of gaming's best times; we saw the giant leap from 2D to 3D and were introduced to some of the most beloved consoles ever to be created. The decade brought us some of the most critically acclaimed games of all time and helped to shape gaming into what it is today. There are hundreds of other classic titles from the 90s that were left off this list and I would love to hear what games are some of your favorites from the 90s. Did you play any of these games? What was your favorite 90s game? Were you even alive in the 90s? Let me know in the comments below!